Stephen Alan Jordan
Son Brother Husband Father Hero
Stephen was born on October 28th 1949 in Rosemead CA.  He attended Monrovia High.  When he was 17 he married Dee Dee in 1967 and had a son, Shane Jordan.  He joined the army in August of 1967 and went to Vietnam 6 months later at age 18.  Six months later, to the day, he was Killed saving his patrol.  They were cut off and trapped.  The radio man had been shot and Steve grabbed the radio and called for artillery to cover them.  He was hit with fragments from a mortar shell in the chest.  He saved everyone in his group. 
His position was Forward Observer for the artillery.
You can find STEPHEN ALAN JORDAN honored on the Vietnam Veterans Memorial on Panel 46W, Row 16.PDF.
This is a PDF file and you'll need Adobe Acrobat to view it.


HERE is a newspaper clipping announcing Steve's death.

Official information:
STEPHEN ALAN JORDAN was born on October 28, 1949 and joined the Armed Forces while in MONROVIA, CA.
He served as a 13E40 in the Army.
In 1 year of service, he attained the rank of CPL/E4.
He began a tour of duty on February 25, 1968.
On August 25, 1968, at the age of 18, STEPHEN ALAN JORDAN perished in the service of our country in South Vietnam, Binh Dinh.
Army
Corporal / Specialist Four
Pay grade E4

Killed in action August 25, 1968 by ground casualty multiple
fragmentation wounds hostile, died in Binh Dinh South Vietnam. The
body was recovered. Home of record was MONROVIA, CA. Born
October 28, 1949 age at death 18. A Caucasian Male, Married.
Religious affiliation Protestant.

CAACF Record Number : 18852057
E-mail any stories or information that you would like to have
included by clicking on the Purple Heart.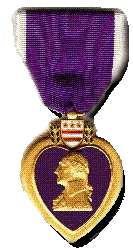 Other information:
The JPL/NASA Stardust Project took Steve's name into space.

The Virtual Wall. You can post a remembrance there.