Chad Leonard Harzke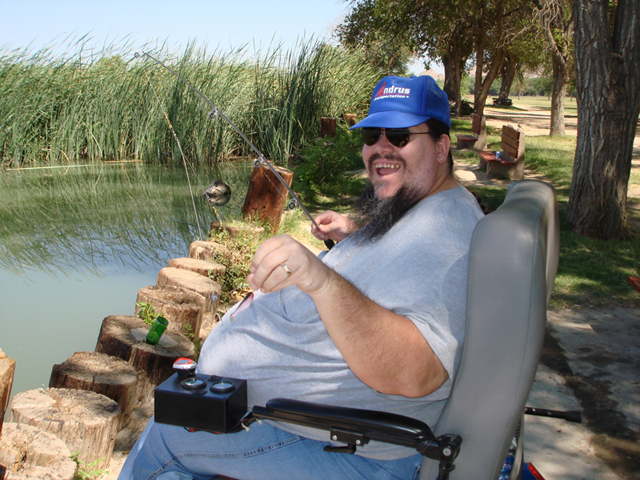 No. That's not my catch. It's the bait, and that's ALL I caught!
To send me an e-mail use the icon at the bottom of this page
---
10/25/99
Severe rotator cuff injury and
torn ligaments in knee disabled me
to date.
---
7/99
Changed companies to be home
more often with better pay :)
Andrus Transportation
---
11/98
Started driving for CR England
I HIGHLY recommend them as a first or career
opportunity to any driver. If I do get to drive
again, I think I'll call them first.
---
10/16/98
Started United States Truck
Driving school
---
Married Patrice
Charlene Hudson
12/15/91
---
Graduated from Monrovia
High School
1984
---
Born 11/29/65
Weighed 8 lbs 3 oz
and 21 3/4"
---